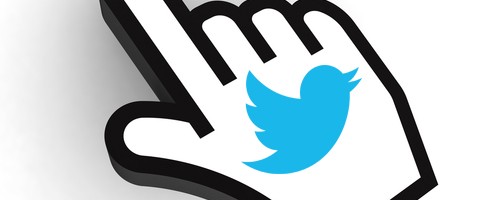 The answer is simple. They use TweetDis and it works for them like for every other our client incredibly well!
What does it do? It brings them traffic from Twitter!
Let's try to figure out what stands behind the tweetable (click to tweet) quotes and how they work.
The age of Social Media
Today is the age of Social Media. The times when you could blog and just wait for your content to start ranking high in Google are long gone. Today you can create content and get traffic almost instantly by virtue of Social Media. But there's a nuance: your content must be duly shared
And every blogger shares his content via all possible Social Networks. Some share once, waiting for a miracle. Some have a share schedule and share more than once, repeatedly and consistently. Eventually their content gets noticed and they get some of the desired traffic from click-throughs.
Different approach in Content Sharing
TweetDis and other similar click to tweet plugins allow a different Content Sharing approach. Click to tweet plugins push your readers to share your content in Twitter And the trick here is that they share only a piece of your post: a pull quote, a fixed phrase, a cit from a celebrity or an influencer in your niche, or even an image. And every reader's tweet will have a link to your post in it.
You can check how it works by clicking this box:
That is a fine example of a tweetable quote you can get with TweetDis WordPress plugin. Actually you choose what your readers will share and give them a means to do it.
More chances of being shared
Another indisputable asset of "tweet this" approach is that you add chances for your content to be shared by actually adding more share buttons in various places of your post! And you can do it in a neat, discreet way.

tweetable quotes attract your readers' attention like a magnet

 You get 2 things at a time:
Highlight what is really important
Make it tweetable
Real numbers
I'm not a believer. Let's look at the actual numbers.
That is how click to tweet concept worked for John Janey:
We saw a 39.2% increase in open rate and the click rate was the third largest so far this year… We also saw a 211.5% increase in social mentions from subscribers clicking on the click-to-tweet links and sharing our messages on Twitter.
And here's what happened for Kathryn Aragon when she switched to TweetDis from other click to tweet plugin:
I've been using it for a few months now, and I've seen a significant rise in social shares as a result.

Prior to using this plugin, our average number of shares in Twitter was 87.4. After installing this plugin, the average is 107.8. That's a 23% lift. Not bad for simply switching plugins.
Make images tweetable as well!
Didn't you forget that Twitter allows you to add images in your tweets? And you know what? TweetDis makes images tweetable as well! And still such tweet will lead to your page (post). Awesome?
bothsid.es
Now you see the power of tweetable quotes? With 288 million active users on Twitter it is just silly to ignore the opportunity to get more traffic from this Social Media Network.
Even more pro's recommend
We have recently found out and proud to say that TweetDis plugin is also recommended by Neil Patel:
Strongly recommended reading, BTW!
Aren't all these reasons enough to get TweetDis?
Now you see that tweetable quotes are able to bring you additional traffic, just by engaging your readers to share your content. Plus with TweetDis WordPress plugin your tweet this quotes will look supercool and stylish.
If you have anything to add, agree or object – the comments are all yours!
And don't forget to share this post 😉