The "Hint" tweetable link design is set up for the whole website.
Please go to TweetDis settings menu and open "Hint" tab.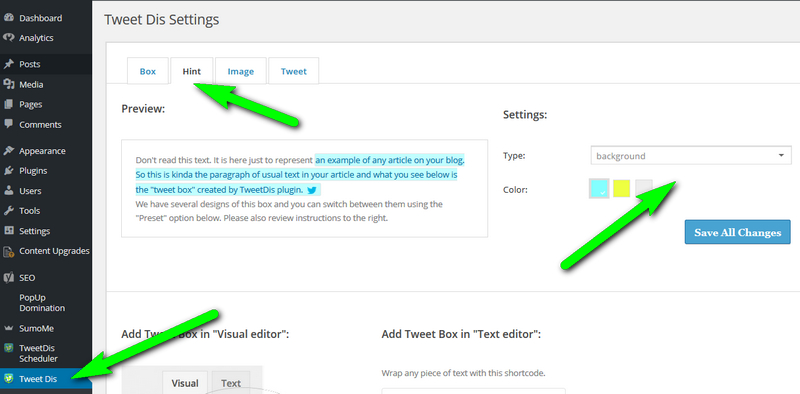 You can choose from background, underline, and highlight styles.
Besides, background style has three color schemes available.
All changes can be seen in the "Preview" area.
Don't forget to hit "Save All Changes" button after making any changes.