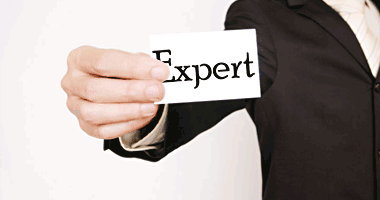 Have you ever wondered why some blogs are more successful than others?
Duh, we all have!
What is the secret behind a blog with tons of readers? What makes a blog popular? What can you do to succeed?
Who else but people, who already proved themselves as expert bloggers, can give you the answers to these questions?
We reached out to 20 Experts, asking for their best short advice on blogging. And they were so kind to share a bite of their knowledge with us.
And now, with their permission, we share their advice with you!

Adrienne Smith
Adrienne is a serious blogger and engagement superstar. She is helping entrepreneurs to develop their business online. She is also a loving Mom to Kayla and just loves people. Helping people is her true passion.
To get anywhere in life you need people; it's all about the relationships. Blogging is the best way to achieve that.
Jeff Bullas
Jeff is #1 content marketing influencer, social media marketing strategist and speaker. He is one of the Forbes Top 10 social media influencers.
Jeff Bullas works with companies and executives to optimize their online personal and company brands with digital, content and social media marketing.
Create the best content you can and a loyal large following on social media. Then keep doing it. Passionate persistence will win.
Lindsay Ostrom
Lindsay is a former 4th grade teacher. Today she is the one, standing behind a tasty food blog. She writes, cooks, and takes pictures of delicious food. She is a loving and beloved wife. Her husband Bjork is in charge of the tech support and income stuff for Pinch of Yum.
Luke Jordan
Luke writes about SEO, social media, Google, blogging and other similar areas and he just likes that – that is it! Football (soccer), poker and SEO lover.
Don't cover the same shit as everyone else. Be unique, then steal readers from sites you're better than.
Mary Green
Mary is Content & Community Manager at Inbound.org. And she says she just loves her position.
She is a digital marketer with 11 years of experience. Mary writes blog posts, helps inbound marketing agencies, provides social media strategies, and does market research.
Nick Loper
Nick helps people to build their future of real financial freedom. He is an entrepreneur involved in a variety of projects and… a shoe expert :). Nick loves his family, travel, business, and Seattle sports.
Don't start a blog. Instead, start a business with the blog as a marketing channel for the business.
Susan Dolan
Susan is SEO, Google and Social Media expert. She owns SEO Web Marketing Company.
Susan and her team have advised many clients including Russell Grant, the Astrologer, Greater Manchester Police, Macmillan Cancer, CAFOD and Probability TV on both social media and securing permanent Page 1 SERPs on Google, Bing and Yahoo!
Syed Balkhi
Syed is an award-winning entrepreneur with several 7-figure online businesses. At his personal blog Syed focuses on "building businesses online" where he shares his journey and experiences with his readers.
He is also tha guy behind WPBeginner, OptinMonster, ThemeLab and a partner in SoliloquyWP and Envira Gallery.

Ryan Hellyer
Ryan is WordPress obsessed Kiwi former scientist, who now lives in exciting Berlin. He is a Kiwi web/software developer and just a WordPress geek. He blogs about geeky stuff at geek.hellyer.kiwi and less geeky side of his life at ryan.hellyer.kiwi.

Rand Fishkin
Rand is the founder of Moz, author, blogger, loving husband to his wife, tiny Techstars investor, & feminist.
Rand Fishkin uses the ludicrous title, Wizard of Moz. He's founder and former CEO of Moz, co-author of a pair of books on SEO, and co-founder of Inbound.org. In his miniscule spare time, he likes to galavant around the world with Geraldine and then read about it on her superbly enjoyable travel blog.
Choose topics at the intersection of your personal passions, where you can be the best in the world, and where your audience and their influencers will care about and want to amplify what you create. If you nail those three, and stick with it, you'll eventually find blogging success.
Nate Shivar
Nate helps DIY people and freelancers find the right resources to build good websites, and to do good marketing online through WordPress, SEO, AdWords, and email.
Nate posts reviews of products, and writes about Internet geekery and marketing on his blog.

Gael Breton
Gael Breton together with Mark Webster are the minds behind Authority Hacker, where they give practical advice on building up a site to the point where it is seen as an authority and generates income.
Guys eagerly share their ongoing learning on the topic of authority site building and growing ethically yet efficiently.
Build your email list from day 1. Content upgrades, opt in pop ups, retargeting, use them all right away.
Adam Connell
Adam is the founder of Blogging Wizard. Over the last few years he has built numerous successful blogs in various niches.
He is all about what works at a tactical level, what drives results, what helps his readers growing their blog, themselves and ultimately achieve the life they always dreamed of.
Publish content as often as your audience can consume it. Consider content length+be consistent.
Andy Crestodina
Andy is a web strategist and co-founder of Orbit Media. He is a Speaker, content marketer, environmentalist and author.
Andy has been in the web design and interactive marketing space since 2000. Since then he's helped thousands of people do a better job getting results online. He's a true evangelist for content marketing and ethical digital marketing.
Longer, deeper articles get better results than piles of medium-quality posts. Quality > Frequency.
Brian Jackson
Brian has been an Entrepreneur and Internet Marketer ever since the 6th grade when he discovered eBay and started dropshipping CD/DVDs. Today he is an inbound marketer and a blogger/affiliate marketer by night.
Brian is currently working as an Inbound Marketer at KeyCDN, helping speed up WordPress sites around the globe.
If you want to see fast results, blog around what you're passionate about, it's never failed me yet!
Chris Makara
Chris is addicted to anything digital. He lives in the digital world. Whether it is coming up with SEO or social media strategies, developing websites, managing team members, or compiling multiple data sets into Excel or Google Docs; he is immersed in all aspects of the digital world.
With over 11 years of digital marketing experience, rest assured Chris is always ready for a challenge.
If you want people to read your content, you need to spend more time promoting it than writing it.
Dave Schneider
Dave is the CEO of Ninjaoutreach.com.
The range of Dave's interests consists of Business, Entrepreneurship, Internet Marketing, Content and Social media Marketing. He is a CEO
When Dave's girlfriend wants to know why the dishes aren't done he writes her a blog post. He excels in content marketing and all things written.
At his own site Dave publishes high quality case studies that cut through the BS and tell people exactly what they need to know to grow their own business.
Come up with a monetization strategy before you get started, otherwise you'll burn out.
Ian Cleary
Award Winning Tech Blogger on RazorSocial, Social Media Tools Guy, Contributor for Social Media Examiner, VentureBeat etc Prof Speaker, Kick Boxer!
Ian helps people achieve better results and become more productive with online marketing. He and his team are all about the tools and technology.
Never publish a blog post you're not proud of. If a blog post doesn't add value to your target audience you are wasting an opportunity to impress.
Ashley Faulkes
Ashley is the guy behind Madlemmings.com. Their main principle is creating websites that get you customers. Ashley doesn't just make stunning websites. SEO, Content, WordPress are friends!
Ashley has been working on the web for over 13 years, and uses his experience, connections and blog to help small business succeed online.
Blogging is not an island. Network with peers, connect with influencers and you will progress faster!
Mike Allton
Mike Allton is leading The Social Media Hat. He is a,top Blogging and Social Media Consultant. Mike has developed a reputation for being an excellent teacher and particularly enjoys showing businesses how Content Marketing, the combination of blog content, social media and SEO, can lead to increased website traffic, generation of more leads, and conversion of more sales.
Adopt a "Blogging Mindset" so you're always open to the potential for great, new blog post ideas.
We were impressed by the variety of advice from the experts.
Now you can see that there is no single solution. Blogging success is always a combination of different tactics and approaches.
Work hard, be consistent and you will thrive!
P.S.
Tweetable quotes are a courtesy of Authority Templates, provided by TweetDis WordPress Plugin.